I had the opportunity to interview Elizabeth Flock, the author of The Heart is a Shifting Sea. Here are some highlights.
Do you write for others or for yourself only?
I write for both myself and others. I think any good writer writes about the things that personally obsess them — the things they can't turn away from or want to better understand — knowing that others probably care about it too. I wrote about three marriages in Mumbai because, ever since I was young, I wanted desperately to understand why a marriage works or fails, be it in India or anywhere else in the world. So I hope that a reader in Mumbai or Chicago or Hong Kong who has questions about the institution of marriage can read about the three couples in my book and fall into their stories and maybe find some answers along the way.
Are you affected by other people's appraisal of your work? Have you ever been hurt by them?
I have a heart; of course I'm affected. Some writers say they never read criticism of their work. I do, but I try not to let it derail my writing. Instead, I take the critiques that are valid and try to learn from them, and ignore any criticism that seems misguided. Around the time I published this book, I also published a piece in the New York Times Modern Love column about my own love life. A male reader responded to the piece by telling me that no man would ever love me. I knew it was a ridiculous, mean-spirited attack, but it still hurt. It hurt because we all love and want to be loved, and also because how we love is at the heart of my work.
Do you feel that you and the characters in your book have been well understood by your readers?
I think so. I have tried to write about every person in my book with the compassion and love that I feel toward them in real life, and also — and this is very important — without judgment. I hope that came through on the page. Readers have told me that they found the character of Shahzad to be a hero, that they relate intimately to Parvati's story, and that they worry about Maya and Veer. So I think readers understood that these people are humans who make mistakes in love and marriage, and learn from them, and try again. And that they are doing the best they can in spite of the "love laws" that Arundhati Roy famously wrote about, the laws that guide who they can love and how.
What books are currently on your book stand?
The Heart Is A Lonely Hunter is always in my heart because it is one of the first books I loved, and it is about the people who do not fit in, which is also a theme I explore in my book. I think Jenny Offill's Department of Speculation is one of the best books written about marriage, and apparently she wrote it on notecards. I just finished Three Women by Lisa Taddeo, which is a deeply unsettling, intimate, beautiful book about female desire that is out this July. I am excited about Suketu Mehta's new book on immigration, because Maximum City is one of my favorite books.
What do you plan to read next?
I am going to reread one of my most beloved books from childhood, Winesburg, Ohio, which is also about people who do not fit in in a small town. It's a book of short stories, which is a form I want to play with in my next book, so I am reading it to learn from one of the masters.
What is next for you?
I am working on a book project looking at different women around the world who pursue justice outside of traditional means. So, for example, I spent time this past winter with a female vigilante group in rural Uttar Pradesh who take on domestic abusers, rapists, philandering husbands, landgrabbers, and more, often with bamboo canes. I am very interested in how justice can be achieved in places where institutions such as cops and courts have totally failed women. I want to look at how women have taken the law into their own hands in those places, and what's resulted from that.
About the Author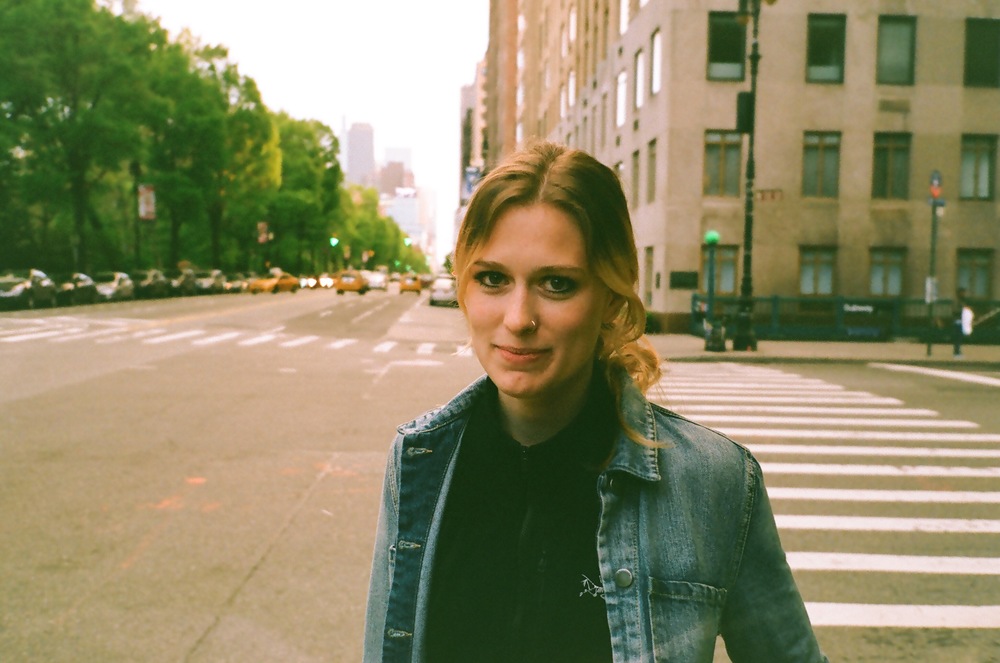 http://elizabethflock.com/about-the-author/

I am a Peabody and Emmy-nominated journalist, author and documentary filmmaker with a focus on gender and justice. My features and investigations have appeared in the PBS NewsHour, The New York Times, The Atlantic and many other publications. My first book, THE HEART IS A SHIFTING SEA, a study of contemporary love and marriage in Mumbai, is out now in paperback in the U.S.from Harper. It is out in India and the UK from Bloomsbury with the title LOVE AND MARRIAGE IN MUMBAI. A New York Times' Editor's pick, the book has been called a" vivid portrait of a nation in transition" (Publisher's Weekly, starred review), "deeply sympathetic but unsentimental" (NPR) and "impossible to put down" (Washington Post). It won a Nautilus Book Award in the journalism/investigative category for books that inspire and make a difference. Read an excerpt of the book on Amazon and a "Modern Love" piece about the book at the New York Times.

Most recently, I published a long form piece for The Atavist Magazine on a woman who found love and purpose at the Dakota Access Pipeline protests and thought it would save her. Instead, she went to prison.Last year, I led an investigation at the NewsHour into sexual harassment and retaliation within the U.S. Forest Service. The story led to sweeping changes in the service, the resignation of the Forest Service Chief and calls from Senator Jeff Merkley, D-Ore., for the Forest Service to address the hostile work environment. The investigation was nominated for a Peabody Award, was a Webby Award Honoree, and was a finalist for the Online News Association's 2018 Al Neuharth Innovation in Investigative Journalism Award. It was also featured on a segment of John Oliver's "Last Week Tonight" on sexual harassment in the workplace.In 2017, I reported a two-part series for the NewsHour on women activists with minority political beliefs in Buckhannon, West Virginia and Portland, Oregon. My reporting on opioid treatment options was part of a larger 2017 NewsHour series, "America Addicted," nominated for an Emmy Award. I also run a book club for the NewsHour in collaboration with the New York Times that is devoted to reading books that help us better understand our past and present. I got my start at Forbes India magazine in Mumbai, where I wrote feature pieces and investigative reports, and where I began reporting my book on love and marriage in India. I also spent two years as a breaking and foreign news blogger at the Washington Post, where I covered the Arab Spring and Occupy Wall Street, and uncovered the "Gay Girl in Damascus" hoax. At the U.S. News and World Report, I wrote about how the Obama administration's policies were impacting people. My reporting has also appeared in National Geographic, the Village Voice, Al Jazeera America, the GlobalPost, Fast Company, Entrepreneur, New York Magazine's "Bedford +Bowery," the Washington City Paper, Vice's "Motherboard," the Hindu and the Hindustan Times. My fiction has appeared in Vogue India. I have a B.A. in English from Boston College and a M.A. in narrative nonfiction from the Arthur L. Carter Journalism Institute at New York University, where I helped field produce an Emmy-nominated piece about forced child begging in Senegal's Koranic schools, and whose reporting travel grant helped fund my reporting in Mumbai.I also have a degree from the Documentary Institute at George Washington University, where I made the short film "Leaving Sharpe," about Washington D.C.'s decision to close a public school for kids with special needs. "Leaving Sharpe" played in the D.C. Independent and Annapolis film festivals, and won the national CINE Golden Eagle Award I am represented by Suzanne Gluck at William Morris Endeavor.
Tags: Authors, Book Review, Book Reviews, Elizabeth Flock, Interview, Interviews
Posted in Book Reviews, Reviews |