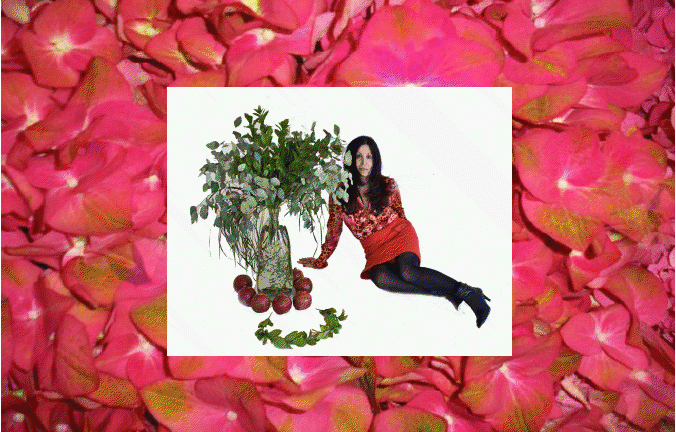 Flowers As Art
An exhibition of unique flower arrangements and paintings by Mahvash mossaed

A miracle happened. One morning, I woke up and I realized that I am a woman in need of a beautiful garden. It seemed like for the first time, I could see the flowers, the leaves, the trees, and the garden in a way that I had never before. And the garden, too, could see me.

My garden, my sanctuary: a place for me to get close to God, to my beginning, to my end, and to the soil itself.
Mahvash Mossaed's works have been exhibited in Europe, Asia, Africa, and extensively in the United States. One of her latest exhibitions was held at the American Visionary Art Museum in Maryland. She has been featured inside and on the covers of over 45 books. Her works have been collected by Bijan & Steven Spielberg.
Mahvash has been featured on NBC News. In addition, she is an award-winning filmmaker, winning Best Cultural Documentary & Best Director at the New York Independent Film & Video Festival. She is a poet with two published books, "My Painted Dreams" & "A Woman Defined."
---
Exhibition Details
February 6, 2011 to April 22, 2011
1294-D South Coast Highway
Laguna Beach, CA 92651 [Map]
Tel/Fax: 949.715.9229
by appointment only
RSVP BY REPLYING TO ART@DEMOSSAGALLERY.COM
Tags: Demossa Gallery, Exhibitions & Events, Flowers As Art, Mahvash Mossaed
Posted in Demossa Gallery, Exhibitions & Events, Mahvash Mossaed |